the august guilt-week, and a recipe: strawberry cookies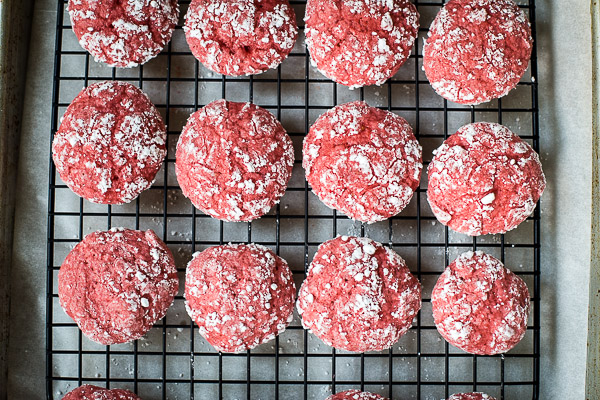 I have been referring to this week as my guilt-week. I know I should call it what it is – a vacation week – but the whole reason it exists is because of mommy guilt.
Early in the summer, after spending their first week or two at their school-sponsored day camp, my ten-year old started in on me.
"Why can't you just stay home with us?" Madeline asked. "Why can't you not work in the summer?"
She tried to convince me that if I had a different job, I could have the summers off. Some of her friends were able to stay home all summer, and they didn't get sent to day camps. She suggested possible career changes for me – artist, jeweler, architect – that would be more conducive to having free summers. I told her that I was pretty sure most artists, jewelers, and architects also had to work in the summer months, but nice try.
I knew what she was getting at, though.
My mother was a teacher and my father worked from home, so my own childhood summers were filled with complete freedom. The summer days were long, and the season seemed endless. June melded seamlessly into July, and August took forever to arrive. Other than one family road trip vacation each June, the days were my own, to do with as I wished.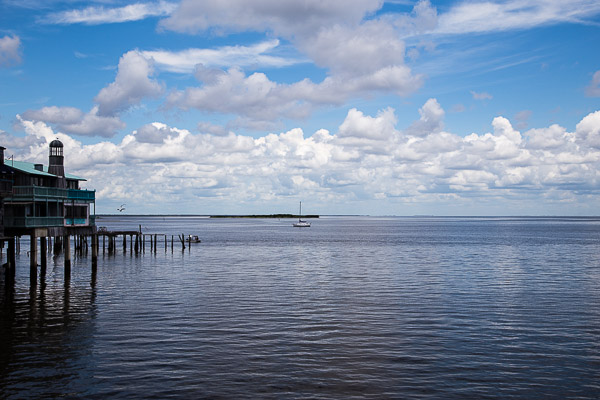 I had an internal debate with myself, mommy guilt clashing with career guilt. Could I really take an extra week off work? Would my patients be covered if I took off? Did I have enough vacation days? Which should take priority – work or family?
That last question was the easiest to answer, and really, the only one that mattered. So, shortly after that conversation with Madeline, I blocked out a week in August in my work calendar. I would take the week off, just to stay home with my kids.
This is that week.
Our days have been filled with baking treats – like these strawberry cookies – and with experimenting with making smoothies (my new toy
arrived!). We've explored Cedar Key, a nearby fishing village on the Gulf coast, and spent two nights in a friend's condo on Crescent Beach, on the Atlantic coast. We've visited with old friends, taken frozen yogurt breaks at TCBY, and had pie for breakfast. And the kids have gotten their Minecraft fix each day.
This week has been wonderful. Madeline and Oliver are bright and funny and charming. We've had some fantastic conversations, and they've made me laugh so hard I thought I would pee. Spending this week with my children has been a highlight of my summer, and I hope it will be a highlight of theirs.
I'm thinking this August guilt-week might become an annual event.
Strawberry Cookies
I've experimented with these cookies over the past couple of weeks, and this recipe is the result. You can skip rolling the dough in confectioners sugar, but this step makes for lovely cookies and adds a little extra sweetness that makes them irresistable.
Ingredients:
3 cups (375 grams) all-purpose flour
1 teaspoon baking powder
1/2 teaspoon kosher salt
1-1/2 cup (300 grams) granulated sugar
4 ounces (1 stick; 113 grams) unsalted butter, room temperature
2 large eggs
3/4 cup strawberry puree (from 2 cups strawberries)
1/2 teaspoon vanilla extract
Red food coloring (optional) (I use AmeriColor Soft Gel food coloring
.)
1/2 cup confectioners sugar
Directions:
Heat oven to 350 degrees, with racks placed in upper-middle and lower-middle positions. Line a two sheet pans with parchment and set aside.
In a medium bowl, whisk together the flour, baking powder, and salt.
In a large bowl, and using a handheld mixer, beat together the sugar and butter until light and fluffy. Add the eggs, one at a time, beating well after each addition. Pour in the strawberry puree and vanilla and beat until fully incorporated, pausing to scrape sides of bowl as needed. Add 4 to 6 drops of gel food coloring (more or less depending on the color you're going for) and mix well. Add flour mixture, and on low speed, mix until just incorporated. Give a couple of stirs by hand to ensure that the batter is fully mixed.
Place confectioners sugar in a small bowl. Scoop out rounded teaspoonfuls of cookie dough and roll each one in confectioners sugar, coating all sides. Place onto prepared baking sheets, spacing the cookies about 2 inches apart. Bake for 16 to 17 minutes, or until cookies are slightly firm to the touch, rotating pans (move the top pan to the bottom rack; move the bottom pan to the top rack) midway through baking time. Allow to cool for 5 minutes on baking sheet, then transfer cookies to a cooling rack.