a nursing home visit, and a strawberry balsamic pie
My father doesn't remember me visiting him at the nursing home. This has been happening more and more lately. I think it upsets my mother more than it does me. I'm not hurt by his forgetfulness of my visits. It actually takes some of the pressure off. If I have to skip seeing him because work has gotten busy and my clinic runs late, or if I miss a visit because I'm traveling (like I will be this weekend), I'm comforted knowing that he won't know the difference.
Maybe I should be sad that he doesn't remember that I've been there by his side, holding his hand or helping with his dinner. Honestly, I feel rather numb about the whole thing now. March will be one year since he entered the nursing home. I've become resigned to this situation, to his dementia and to our complete lack of control.
I get the question often: "How is your dad?"
No matter how many times I'm asked, I always hesitate, not quite sure how to respond. There really isn't a happy answer, just an honest one. He's okay. He's stable. We're not having any crises right now. He seems comfortable. I say these things out loud, while inside, I'm thinking: He will die in there. That's how this will end. We are all just waiting. And grieving.
I tried to make small talk when I visited with Dad late this afternoon. "I'm going on a trip tomorrow, Dad," I said.
"Where are you going?" he asked, looking more alert than he had when I first arrived at his bedside.
"San Diego. For a work conference. I'll be gone a few days." I was speaking so loud that it felt as if I were yelling. He has very little hearing left, and only in his right ear.
"I've been there. I've been to San Diego. It was a long time ago."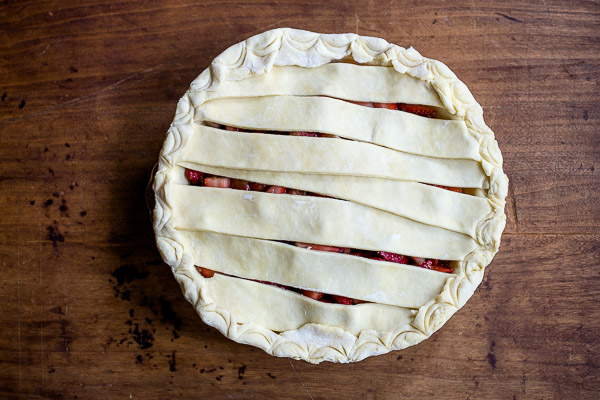 We didn't talk much more than that. He was restless and couldn't get comfortable. He shifted in his bed, alternately sitting up and lying back again, not able to find the right position. He closed his eyes and seemed to doze, but just as he seemed to be settled, he yelled out.
"Kenneth!" he hollered. "Boyce!" And, after a pause, "Help me."
I held his arm and reminded him that his brothers were not there, that they're in Tennessee and Kentucky.
"What do you need help with, Dad?" I asked.
He looked at me, with a puzzled expression on his face, as if he'd forgotten I was there. His beard – the one he's carefully trimmed and shaped for 35 years – was freshly shaved off by a nursing home aide. His stained, grey t-shirt hung loosely on his frame. He's lost over fifty pounds in the last six months. His formerly protuberant belly has withered away, his legs are scrawny, and his arms are covered with a map of bruises in shades of purple. His glasses were not on his face; they went missing before Christmas. His hearing aid is also gone, vanished along with much of his clothing and those glasses he's worn for decades.
He didn't have an answer for me. And I certainly had no answers for him.
After a while, I said my goodbyes. I told him I loved him. I reminded him that I would see him again when I returned from my trip.
"Where are you going?" he asked.
"San Diego, Dad."
"I've been there, to San Diego," he said.
I smiled.
*  *  *
Once again, I've written a post that has nothing to do with this recipe. I really wanted to share this pie with you, though, and this was my chance. This Strawberry Balsamic Pie comes from the The Four & Twenty Blackbirds Pie Book
. I bought this gorgeous book as a present for myself a few weekends ago, and I've fallen deep in love with it. I made this pie last weekend, and thoughts of pie making have flitted through my brain almost daily since then. If I weren't headed to San Diego tomorrow and through the weekend, I'd be baking up another one.
Strawberry Balsamic Pie
This recipe comes from the The Four & Twenty Blackbirds Pie Book
. I've tweaked it only slightly.
Ingredients:
One recipe all-butter pie crust dough for 9-inch double crust pie
1/4 cup (50 grams) plus 3 tablespoons granulated sugar
2 pounds fresh strawberries, rinsed, stems removed, and quartered
1 small apple
2 tablespoons balsamic vinegar
3/4 cup (150 grams) packed light brown sugar
3 tablespoons ground arrowroot
2 or 3 grinds fresh black pepper
1/2 teaspoon kosher salt
Egg wash (1 large egg whisked with 1 teaspoon water and a pinch of salt)
Raw sugar, for finishing
Directions:
Have ready and refrigerated one pastry-lined 9-inch pie plate and a pastry round or lattice to top the pie.
Sprinkle 3 tablespoons granulated sugar on the strawberries, stir, and let sit at room temperature for 30 minutes to 1 hour.
Peel the apple and shred using the large holes on a box grater. Drain the strawberries of excess liquid and combine with the shredded apple. Add the balsamic vinegar and stir gently to combine.
In a separate bowl, whisk together the remaining 1/4 cup granulated sugar, brown sugar, arrowroot, black pepper, and salt. Fold the sugar mixture into the strawberries, and pour the filling into the refrigerator pie shell. Arrange the lattice crust on top and crimp the edges. Chill the pie in the refrigerator for 10-15 minutes.
Meanwhile, position the oven racks at the bottom and center positions, place a rimmed baking sheet on the bottom rack, and heat the oven to 425 degrees.
Brush the top pie crust with the egg wash, taking care not to smear the filling onto the crust as it will burn. Sprinkle with raw sugar.
Place the pie on the rimmed baking sheet on the bottom oven rack. Bake for 20 to 25 minutes, or until the pastry is set and beginning to brown. Lower the oven temperature to 375 degrees, move the pie to the center oven rack, and continue to bake until the pastry is a deep golden brown and the juices are bubbling throughout, 30 to 40 minutes longer.
Allow to cool completely on a wire rack, 2 to 3 hours. Serve slightly warm or at room temperature.
Note: This pie will keep refrigerated for 3 days or refrigerated for 2 days.
Very slightly adapted from The Four & Twenty Blackbirds Pie Book
.