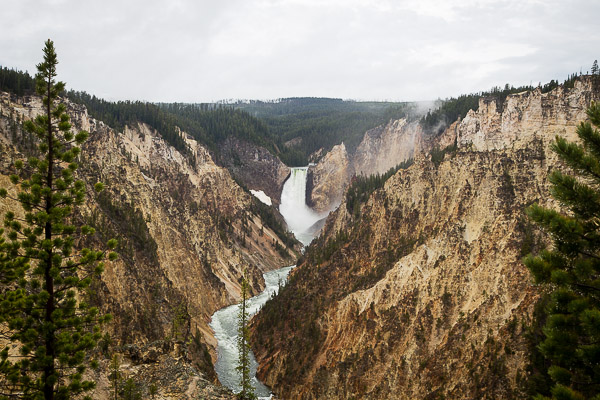 This is the fourth and last post in which I'm sharing our itinerary for our recent trip out to Jackson Hole, Grand Teton National Park, and Yellowstone National Park. The first three posts are here, here, and here – in case you missed them. 
Warning: Photo-heavy post ahead.
* * * * *
It's been over a month since my last post about our summer trip to Grand Teton and Yellowstone National Parks. I've been feeling overwhelmed and anxious this past week – which probably has something to do that tomorrow starts a 15 day stretch of work and 24/7 call. Today seemed like a good day to visit my photos from our trip and to share with you the last couple of days of that vacation. There were lots of powerful moments during those last two days, including spreading my father's ashes at Lupine Meadows. I felt so connected to him in that place, and I can still feel the tug on my heart when I look back at these photos.
Days 7: Yellowstone National Park to Jackson, WY
We left our cabin and checked out of the Lake Lodge Hotel in Yellowstone on that Thursday morning. We had experienced such beautiful weather during the first days of the vacation, but these last two days would prove to be overcast and rainy.
After one more quick drive through the Grand Canyon of Yellowstone – but no hikes due to the rain – we headed to the Mud Volcano area to explore the geothermal features there. The area was filled with gurgling mud pits and steaming ground. And the stench of rotten eggs.